Resident Care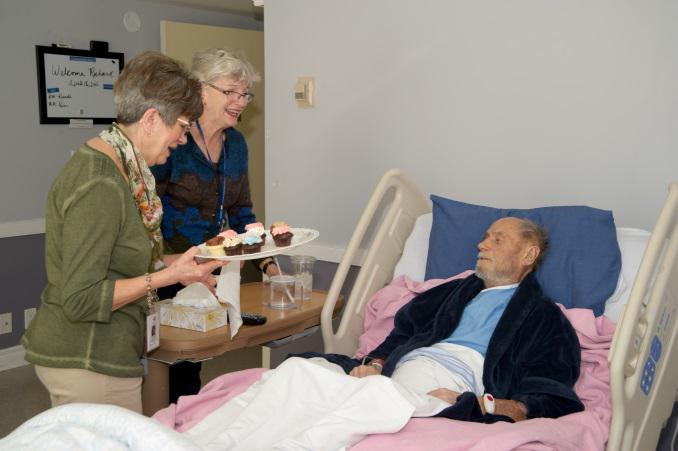 The Salvation Army's Agapé Hospice provides comfortable private rooms in a home-like environment for residents allowing peace, privacy and comfort. Nutritious meals are delivered to the rooms daily, and kitchen facilities are provided for any special needs of the residents and families who are encouraged to remain with their loved ones as long as they need.

Our Medical and caregiving staff see to the physical needs of each resident by providing expert care, a caring heart, and a listening ear to help alleviate fear and enhance the residents' quality of life for their remaining days.

There is no fee for service to stay; however, the resident is responsible for paying for their medications and oxygen.
Spiritual Care
At The Salvation Army Agapé Hospice, the Spiritual Care Coordinator is on site Monday to Friday during the day, and after hours for urgent requests. Spiritual care is provided through a supportive presence, incorporating meaningful and sacred practices, grief support, counselling, and liaising between individuals and their faith communities.

Agapé Hospice is a Christian faith-based hospice in Calgary that respectfully services all faith traditions. Its serene chapel is always open for prayer and meditation. The Spiritual Care Coordinator offers some weekday morning chapel services. Bereavement support is available in remembrance services held every two months to honour all who pass away and a monthly bereavement coffee hour. Bereavement care appointments and referrals can be accessed through our Spiritual Care Coordinator.
Elephant Club Program for Children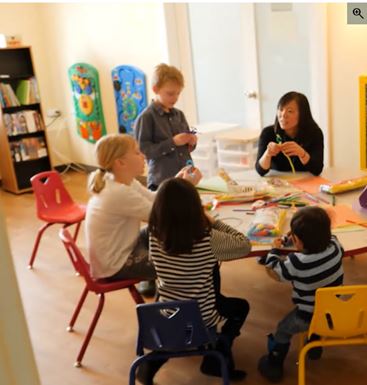 When serious illness occurs in the family, adults often want to protect children from its negative impact. A child's experience of grief can be very painful and isolating, and parents going through their own grief may not be emotionally available to help their child at this time. With the development of the Elephant Club, the Social Worker works with children, when requested by their parents, to help them work through their grief in a safe environment. 
An on-site children's grief support program, Elephant Club, helps young people under age 13 feel safe, welcomed and less isolated. Through crafts and activities, the program helps grieving children to express their feelings and thoughts, understand illness and trust adults.
Social Work
Based upon ideals found within Agapé's mission statement and social work ethics, Agapé's Social Worker provides emotional and advocacy support to both residents and their loved ones. The Social Worker handles each case individually and assists in adjusting to hospice life and developing coping strategies, providing education and grief counselling, facilitation of family meetings, referrals to community support, and bereavement follow-up.

Agapé's Social Worker also advocates to: help resolve financial concerns, access available benefits, liaise with community agencies, facilitate transitions to home or long-term care, provide advocacy letters and certifications to government agencies, and provide counsel regarding funeral details.